Hunting for a house
Whether you were hunting for eggs or a house, St. John was a busy busy place this past week. The island was full with visitors and residents using the holiday time for sun soaking at the beach and eating out at restaurants.
You couldn't have planned for a prettier island weekend. (Sorry, North East folks… it snowed in places over the weekend!)
A quick little property pick me up, let's highlight a couple of properties.
New to the market $825K: This "Slice of Life" is a phenomenal starter home- great for long and short term rentals! It is a masonry build, consisting of lower 1×1 apartment unit and a 2×2 upstairs unit. It is located in central Coral Bay with breathtaking views of the harbor and down island.
Market Sleeper $1.125M: "Aria" residence is a masonry structure with a pool, 2×2 with space for a separate cottage. Located in the Ajax Peak neighborhood this is centrally located between Coral and Cruz Bay and just minutes from the North Shore beaches.
North Shore views $5.5M: Villa Lantano is a stunningly built residence located in the highly sought after neighborhood of Upper Peter Bay. This 5×5.5 villa is spaciously designed with communal and private living for all guests to enjoy.
Luxury Waterfront $6.9M: This luxurious waterfront home, located in Great Cruz Bay this stunning 5×5 residence lends itself to comfort, class, and entertaining. With sunset views and your boat just steps away, there is nothing that this house doesn't have.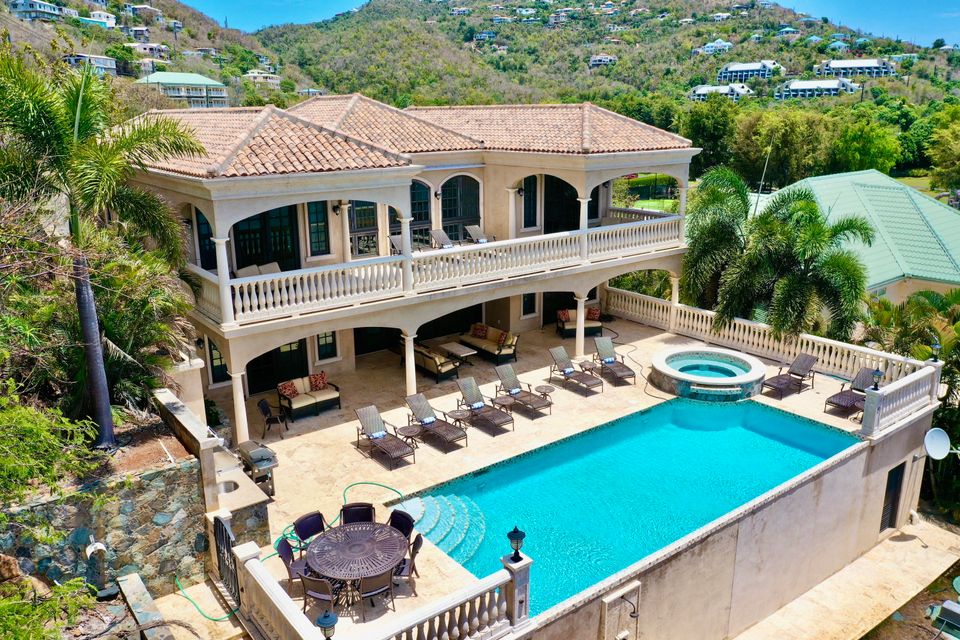 I hope you enjoyed these sneak peaks of properties around St. John. As always, please feel free to reach out with any questions you may have.
Be well!
Jen