What people like about Chocolate Hole Homes for Sale
beach access to two beaches
proximity to Cruz Bay, just five minutes away
all paved roads
Area Details
Chocolate Hole
A short, five-minute drive from St. John's port of entry, Cruz Bay, the Chocolate Hole neighborhood is one of the most welcoming and accessible neighborhoods on the island. Many of the estates are owned by long-term St. John residents who have helped build Chocolate Hole into the strong, community-oriented neighborhood it is today. With the neighborhood encompassing both Hart Bay and Chocolate Hole Beach, which residents are allowed to access, you'll often find community members appreciating a peaceful morning walk or an evening snorkel in the clear turquoise waters that are teeming with marine life. Residents of this neighborhood openly appreciate the tranquility of an island lifestyle.
Panoramic ocean views and cool, tranquil breezes are commonplace in this well-established community that sits between Cruz Bay and Rendezvous Bay. In the evenings, residents enjoy gorgeous sunsets and when the last bit of natural light disappears beyond the horizon they see the twinkling lights of neighboring St. Thomas. Frequented by locals, fishermen, and visitors alike, Chocolate Hole is a quiet harbor with a laidback, uniquely Caribbean vibe. With the islands best hiking, scuba diving and wildlife excursions just a short drive away, the neighborhood is centrally located for easy exploration of St. John's untouched landscapes that draw tourists from around the world.
The Westin St. John Resort and the island's best restaurants and grocery stores in Cruz Bay are within easy reach of this community. Neighboring Great Cruz Bay, where the Westin St. John Resort is located, features a wide sandy beach and premier, beachfront restaurants that non-guests of the hotel can enjoy as well. Residents get the best of nature and convenience with Chocolate Hole: The neighborhood offers dramatic ocean views and direct beach access, but it's still centrally located for easy access to stores, shops, activities and restaurants.
Chocolate Hole Homes for Sale
Market Stats
Chocolate Hole Homes for Sale
Local Info
Cruz Bay shopping, dining and stores
Close to Marketplace (grocery store, video store, book/coffee shop, pharmacy, and more)
Chocolate Hole Homes for Sale
Featured Listings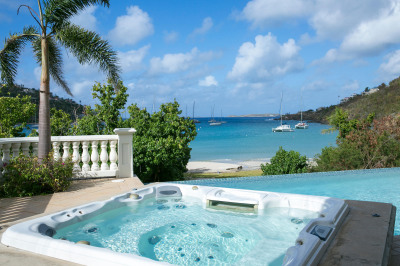 23
28
17
SOLD
52
SOLD
8
SOLD
4