Area Details
St. John is the smallest and most pristine of the US Virgin Islands encompassing twenty-six square miles of lushly forested mountains and white sand beaches. Known as the "Park Island", two thirds of the island and certain offshore waters are designated as Virgin Islands National Park ensuring a future of ecological and historical preservation. Here you will find the National Park Visitors Center, which exhibits in detail the history of St. John.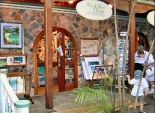 Restaurants, retail shops of all kinds, business services and other amenities are all close by in the Cruz Bay area. Coral Bay, located on the eastern side of the island, is a quaint village with laidback charm offering basic services and amenities. Coral Bay has grown over the last few years, and there are several good restaurants and shops there now, but it still retains its more rural and uniquely "old island" feel.
St. John's accommodations include two luxury hotels; the Westin Hotel and Caneel Bay Resort, two small budget hotels; St John Inn and Cruz Bay Boutique Hotel, as well as rental condos at Gallows Point Resort, Grande Bay Resort, Sirenusa, Battery Hill, Lavender Hill, Palm Terrace, Cruz Views and Seashore Allure, as well as 500 vacation villa rentals. If your budget is tight and you prefer to rough-it while you are on St. John, checkout Cinnamon Bay Campground and Concordia Eco Resort.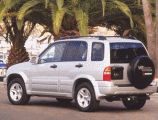 With only 4500 year-round residents, St. John is a tight-knit community with a harmony unique to the Virgin Islands. Cruz Bay Town is the main entry port on the southwest side of the island. There are several taxis for transportation waiting at Cyril E. King Airport in St. Thomas to take you to Red Hook at the East End of St. Thomas so you can catch the three-mile ferry ride to Cruz Bay, St. John. The taxi trip from the airport to Red Hook takes approximately 45 minutes. Once in Red Hook catch the Ferry to St. John, which runs every hour on the hour from 6 a.m. until midnight. Once you're on St. John you can pick up your rental vehicle and explore our beautiful 26 square-mile island. Be sure to ask the car rental agency for a Map of St. John!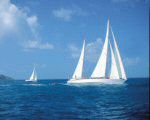 While land lovers enjoy access to a complex web of hiking and mountain biking trails throughout the Park, the Virgin Islands are renowned for their world-class Water Sports; sailing, windsurf grounds, fishing (known as the Blue Marlin Capital of the World). Snorkeling, SCUBA diving, paddle boarding and sea kayaking are enjoyed year round, while surfing is enjoyed primarily during winter months when cold fronts sweep off the eastern seaboard generating swells from the north. Indoor facilities for health and fitness are also available.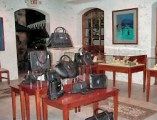 The Caribbean is known for its bargain shopping, especially when it comes to jewelry, and St. John is no exception. Whether it is clothing stores or art galleries, St. John offers a variety of fine shopping areas.
The Myrah Keating Smith Community Health Center is the emergency and critical care facility on St. John. It is located on Centerline Road, approximately 3 miles from Cruz Bay. In town, Cruz Bay has several Private Practices including Chiropractic and Dental
The Post Office is located in the center of town. Since St. John is part of the United States, the Postal Service and prices are the same as the rest of America. Connections serves as a mail center and provides Day Charter Bookings, International Long Distance, Western Union, Money Orders, Internet Service, Faxes, Copies, Long Term Housing Possibilities, and everything else you can imagine.
Business opportunities on St. John have an excellent success rate. One of the reasons for this is that the VI government has set up programs to keep businesses flowing through the USVI. One of these programs is through the Economic Development Authority. If you are planning on starting a business, first look at these benefits to see if they may help you. You may also want to start by looking at the various regulations by Licensing and Consumer Affairs.

      Whether you rent, buy or build your home, you will need some form of property insurance. Lenders require that you carry windstorm coverage in the amount of your mortgage. Your insurance agent can help you select the coverage to best suit your needs. Earthquake and title insurance are available and recommended.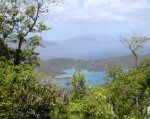 Existing homes fetch a premium because the typical buyer is looking for a property that can produce income until he or she can spend more time on St. John and ultimately retire here. As a result, a buyer may be reluctant to tie up funds for the year to two years required to complete the project. While federal tax laws aren't as generous as they once were, a vacation property provides income and an island getaway for the owner. Consult a tax adviser or an accountant for details. Conventional financing is available through local lending institutions and mortgage brokers. Interest rates are typically a point higher than on the mainland, and you will be required to place a minimum of twenty percent down on homes and thirty-five percent on land.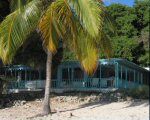 Vacant building sites range from 5,000 square-foot town lots zoned as medium density to larger tracts, with the typical lot size of a half acre. There are many things to consider when purchasing a building site such as topography, access to the site, availability of utilities, exposure to the elements, view and restrictive covenants. Construction costs are high for several reasons. With very little rainfall on the island and no potable water or wells, every home must have a cistern for collection and storage of water. Septic tanks used to be the norm, but are being replaced with waste treatment systems that produce gray water for watering the grounds. All materials used to construct your island residence are shipped in from off-island.
Local architecture is inspired by near perfect year-round climate and breathtaking views. Homes are generally oriented to capture the cooling trade winds, featuring an open style layout with vaulted ceilings and ceiling fans to maximize airflow. Common features are large decks and patios, tile floor coverings, mahogany cabinetry and "dipping pools". When building on St. John it is best to work with a professional. A licensed architect, engineer or draftsman must prepare your plans, and your architect or contractor can process your plans and permits through Coastal Zone Management. CZM is a division of The Department of Planning and Natural Resources (DPNR): 340-774-3320.
Islandia Real Estate is your full service real estate brokerage. Call us for a list of architects, contractors, surveyors, building inspectors, lending institutions, mortgage brokers and tax advisers (or accountants) to assist you in your next great purchase. We can also assist you with questions you may have in regard to property taxes and documentary stamps (transfer stamp tax) as pertains to real estate sales. We update our list of service providers regularly.
Our strong commitment to exemplary service and client satisfaction has made it possible for us to maintain successful relationships for over 40 years.
St. John
Featured Listings
26
41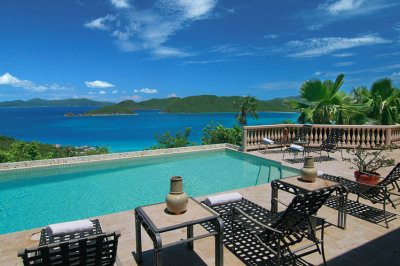 16
SOLD
9
SOLD
16
SOLD
19